From DAP Insider:
"I do not understand why my agreement to selling the house to CM has been blown up to such a big national issue when I have no business dealings with the state government."
The above words were in the Statutory Declaration affirmed by Miss Phang Li Koon, the seller of the underpriced Bungalow to Penang CM Lim Guan Eng.
This is an absolute lie. Phang Li Khoon and her boss for 20 years who also owns KLIDC have had many business relationships with the Penang State Government through many different companies.
One of these companies is Magnificent Emblem Sdn Bhd, which is also involved in property development – which means it is inevitable that it must deal with the state government.Here is a letter signed by Phang on behalf of Magnificent Emblem where KLIDC owner Tang Yong Chew is the majority shareholder and Phang the minority shareholder.
You can compare her signature with the one on the SD above.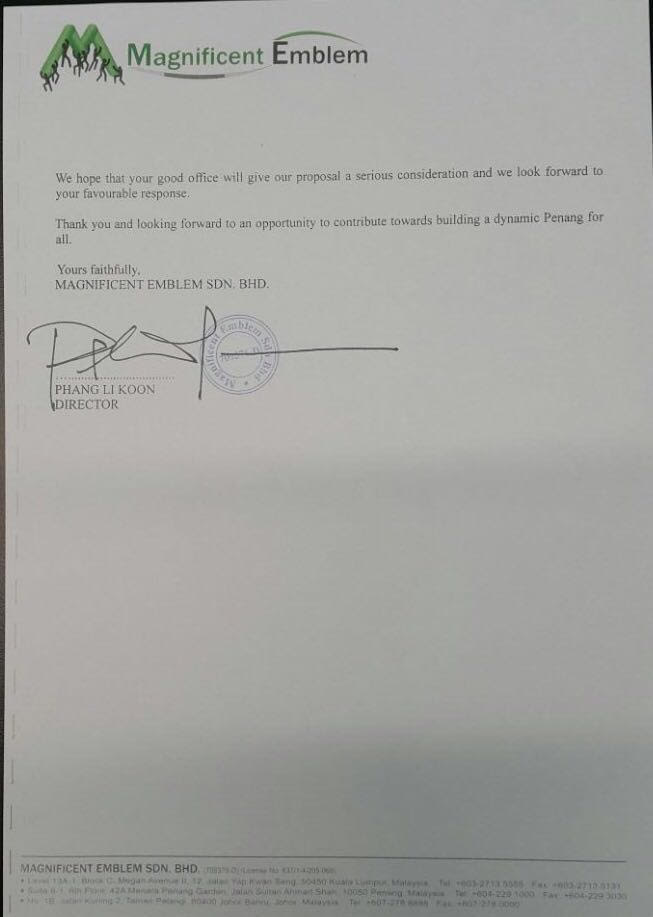 Click here for more shocking information and documents: